French artist Jacques-Louis David (August 30, 1748–December 29, 1825) died on this day at age 77 in Brussels, Belgium. Considered the preeminent painter of his time and best known for his Neoclassical style, he was awarded the Prix de Rome in 1774; was elected to the Académie Royale in 1784; was made a Chevalier de la Légion d'honneur in 1803; promoted to Officier in 1808; and in 1815 he was promoted to Commandant (now Commandeur) de la Légion d'honneur.

The artist was obsessed with the soldier–emperor Napoléon Bonaparte and created several memorable and extremely flattering artworks (many are in the Louvre, along with David's self-portrait, seen here at age 46). David's painting of Napoléon's coronation, where he set up a large canvas (33′ wide by a little over 20′ tall) captured a significant moment in history. Pope Pius VII, who would traditionally preside over such a momentous occasion, was only a figurehead. In fact, Napoléon took the gold laurel leaves from the Pope and crowned himself, along with his wife Josephine as Empress. David did such an impressive job with the vast ceremonial painting that Napoleon awarded the artist with the title First Painter to the Emperor.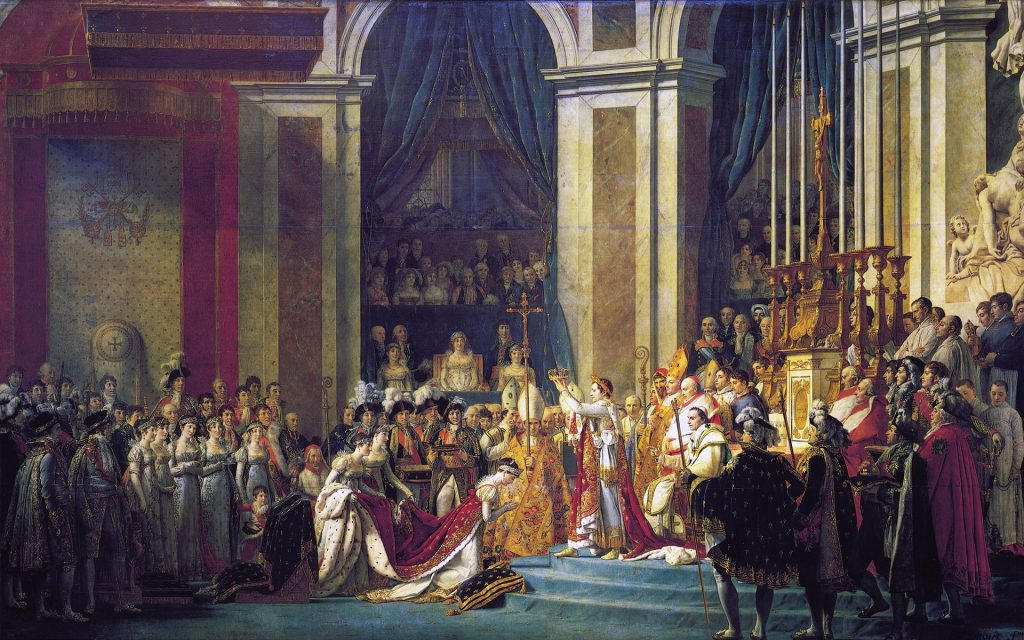 In the early years of the French Revolution, David was a member of the extremist Jacobin group led by Maximilien de Robespierre, and he became an active, politically committed artist involved in a good deal of revolutionary propaganda. David's revolutionary inspiration is ultimately best represented by The Death of Marat, painted in 1793, largely considered the artist's masterpiece. It is part of the collection of the Louvre.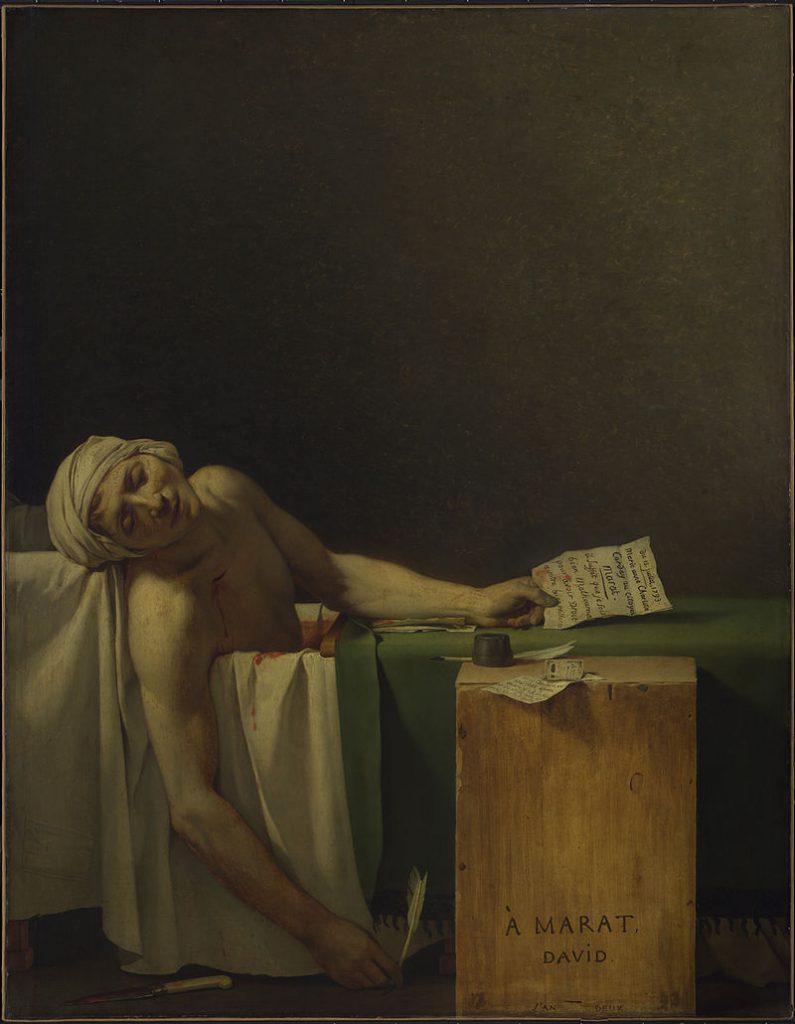 Because David had been on the wrong side of the monarchy and voted in favor of the executions of Louis XVI and Marie Antoinette, he was not allowed a full burial in France, so the body of the painter is buried in Brussels, where he was exiled and subsequently died. However, his heart is buried along with his wife, Marguerite Pécoul, in Père Lachaise Cemetery in Paris. A bronze medallion with his portrait is placed on the marble headstone resting atop a wide architectural base.