Calendar of Book Signing Events
Below is a schedule of upcoming book signings, talks, slideshows, and other events
with Carolyn Campbell, author of City of Immortals: Père-Lachaise Cemetery, Paris.
---
Upcoming Events
---
♦ Slide Lecture hosted by Alliance Française de Washington, D.C.
Free online slide lecture. Tickets required.
Register online here →
FRANCE FOREVER SERIES: The Alliance Française of Washington, DC is proud to welcome Carolyn Campbell, a published author and exhibited photographer, for an online conversation where she will present her bestselling debut book City of Immortals: Père-Lachaise Cemetery, Paris.
WHEN:
November 20, 2020
7:00 p.m.–8:30 p.m. EST / 4:00 p.m. – 5:30 p.m. PST
WHERE:
On Zoom
Alliance Française—Washington, D.C.
2142 Wyoming Ave., NW
Washington, DC 20008
This event will be in English. Signed copies of the book are available for purchase through Goff Books with a 20% discount offered to all registered attendees. Email executive.assistant@francedc.org if you don't receive your coupon code.
---
♦ Slide Lecture/Concert/hosted by UCLA Emeriti Association, Los Angeles. CA
WHEN: DECEMBER 10, 2020
Slide lecture/concert/Q&A/ – More details TBA.
WHERE:
On Zoom
**Special program feature. Guest pianist Victoria Kirsch will perform works by Frederic Chopin.
♦ Slide Lecture/Book Signing at Los Feliz Library, Los Angeles, CA
WHEN: POSTPONED TBA
Slide lecture/Q&A/signing
WHERE:
1874 Hillhurst Ave, Los Angeles, CA 90027
Part of the Library's Architecture & Beyond Lecture Series
An archive of past presentations and book signings is provided below.
---
Highlights from My Recent Book Launch and West Coast Tour
In October, the City of West Hollywood invited me to participate in their
WeHo Reads
authors' series in the wonderful City Council Chambers Auditorium. For those who could not attend, my talk can be seen below (or on the
City of Immortals YouTube Channel
). The official launch took place on Tuesday, October 29—which, appropriately enough, coincided with the week of All Souls' Day. A record turnout of over 100 people attended my presentation, where
Book Soup
sold over 60 copies within 30 minutes! The book is also available
online
, as well as at many stores in the U.S., U.K., and France (see the full list on this page).
I subsequently embarked on a West Coast book tour, where I enjoyed reading the "Conversation with Colette" from City of Immortals at Books Inc. in Berkeley, California, with my sister Kathleen Campbell (a literata in her own right). Kathleen introduced me to the works of Colette when I was about eleven. Kathy had very sophisticated tastes for a 13-year-old and told me that Colette was the leading literary figure in France and had authored 50-odd novels, some of which were made into movies, including Gigi, directed by Vincent Minnelli and starring Maurice Chevalier and Leslie Caron. It was racy stuff for young girls!
Book Launch Video
Excerpts from the WeHo Reads presentation by author/photographer Carolyn Campbell at the October 29, 2019 launch of her debut book, City of Immortals.
---
Archive of Past Events
♦ Book Signing at Book Passage, Corte Madera
WHEN:
Sunday. November 24, 2019, 1:00 P.M.
WHERE:
Book Passage
51 Tamal Vista Blvd.
Corte Madera, CA 94925
---
♦ Book Signing at Alexander Book Company, San Francisco
WHEN:
Thursday, November 21, 2019, from 12:00 Noon to 1:00 P.M.
WHERE:
Alexander Book Company [main store]
50 Second Street (between Market & Mission)
San Francisco, CA 94105
---
♦ Book Signing at Books Inc., Berkeley
WHEN:
Wednesday, November 20, 2019, 7:00 P.M.
WHERE:
Books Inc.
1491 Shattuck Avenue
Berkeley, CA 94704
---
♦ Book Signing at Alliance Française de Pasadena
WHEN:
Friday, November 15, 2019, 7:00 P.M.
WHERE:
Alliance Française de Pasadena
232 N Lake Avenue
Pasadena, CA 91101
Books available for sale by Vroman's.
---
♦ Conversation: Terry Wolverton with Carolyn Campbell
WHEN:
Sunday, November 10, 2019, 3:00 P.M.
WHERE:
Artbook @ Hauser & Wirth
917 E 3rd Street
Los Angeles, CA 90013
---
♦ Slide Show and Talk at Chevalier's Books
WHEN:
Thursday, November 7, 2019, at 7:00 P.M.
WHERE:
Chevalier's Books
126 N. Larchmont Blvd.
Los Angeles, CA 90004
---
♦ "Authors on Architecture" Series
WHEN:
Saturday, November 2, 2019, 2:00 P.M.
WHERE:
Brand Library & Art Center
1601 West Mountain Street
Glendale, CA 91201
Sponsored by the Society of Architectural Historians/Southern California Chapter (SAH/SCC).
---
♦
WeHo Reads
Book Launch & Signing Party
WHEN:
Tuesday, October 29, 2019, 7:00 P.M.
WHERE:
City Council Chambers at
West Hollywood Library
625 N. San Vicente Blvd.
West Hollywood, CA 90069
Just in time for Halloween! The author's talk will include a slideshow, a Q&A, a raffle of a free book, and giveaway souvenir photos to people who show up in costume dressed as someone buried at the cemetery. A book-signing will follow, with books available for sale by Book Soup. Sponsored by City of West Hollywood's Arts Division.
Learn More →
To schedule Carolyn for a presentation and signing, please contact the author.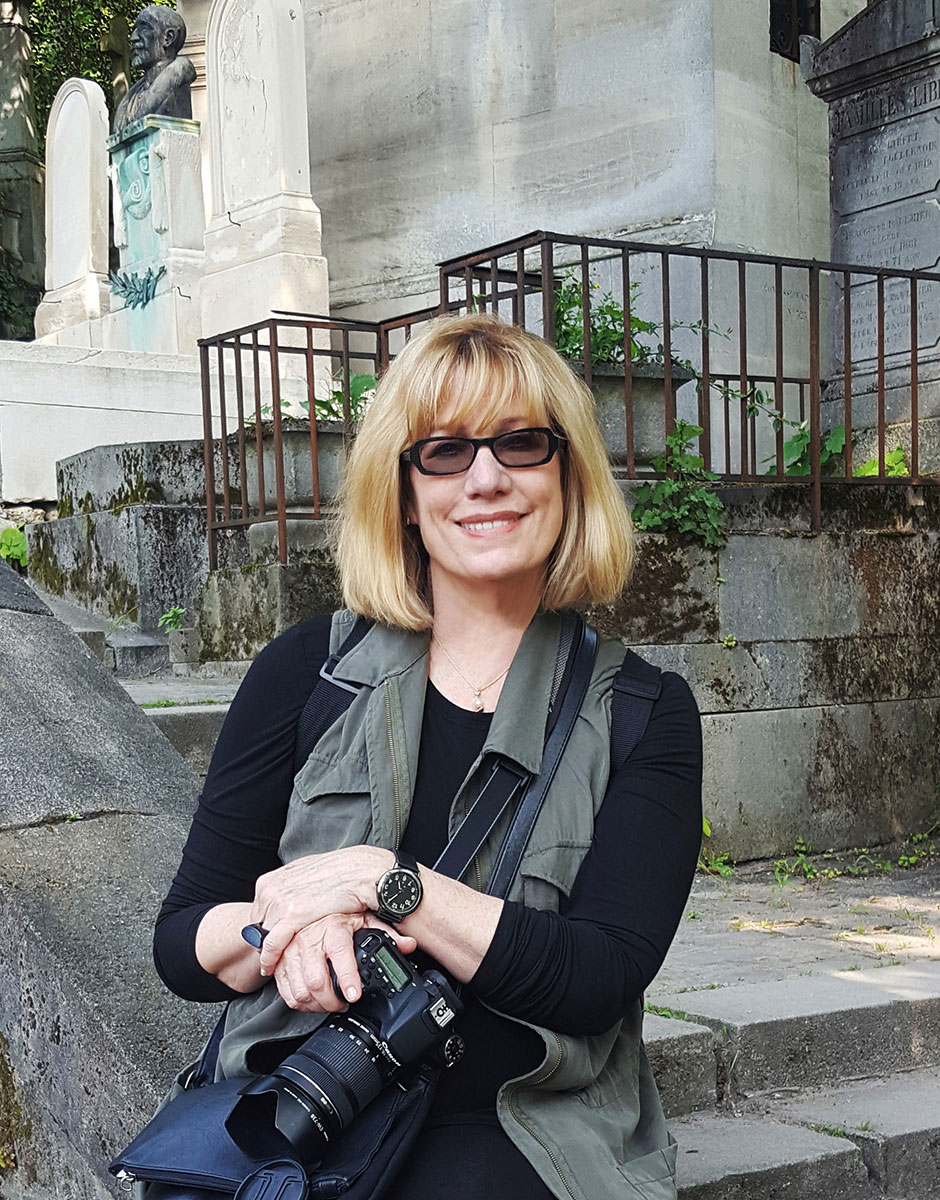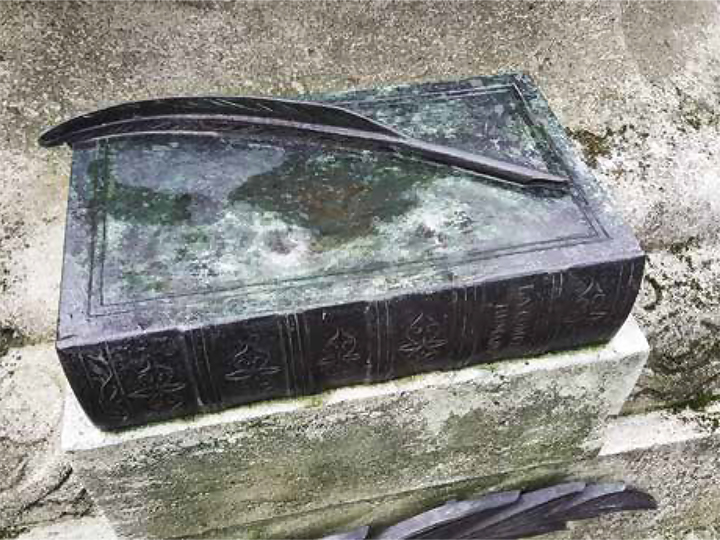 ---
City of Immortals is for sale at these fine stores in the U.S.A. and Europe.
United States
California:
Arcana: Books on the Arts / Culver City, CA
Alexander Book Company / San Francisco, CA
Artbook @ Hauser & Wirth / Los Angeles, CA
Books Inc. / Berkeley, CA
Book Passage / Corte Madera, CA
Book Soup / West Hollywood, CA (has signed copies for sale)
Chevalier's Books / Los Angeles, CA
Diesel, A Bookstore / Brentwood, CA
Norton Simon Museum Shop / Pasadena, CA
Point Reyes Books / Point Reyes Station, CA
Skylight Books / Silverlake, CA
UCLA Store's Book Zone, Westwood, CA
Vroman's / Pasadena, CA
Washington, D.C.:
National Gallery of Art / Washington, DC
Politics and Prose / Washington, DC
Smithsonian Institution / Washington, DC
New York:
McNally Jackson Books / New York, NY
Rizzoli / New York, NY
Pennsylvania:
Joseph Fox Bookshop / Philadelphia, PA
France
Librairie Galignani / Paris, France
Shakespeare and Company / Paris, France
United Kingdom
Blackwell's
Daunt Books
Hewson Books
Lutyens & Rubinstein
The Notting Hill Bookshop
Topping & Company
Waterstone's
Wimbledon Books & Music