Taphophile Resources
---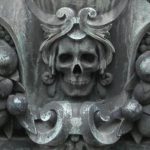 Over the decades, through numerous films, books, and websites, I have enjoyed researching the lives of the cultural icons interred in Père-Lachaise Cemetery, the history of burial traditions, and people's attitudes toward death and dying.
The following are a few recommendations for my fellow graveyard enthusiasts.
---
FILM
FOREVER
Documentary by Heddy Honigmann (2006, English subtitles)
On the Internet, one can find a myriad of home-style videos about the cemetery with varying degrees of production value and content. However, I find this documentary to be the most interesting and well-produced. For one thing, I discovered the Iranian writer Sādegh Hedāyat through this film, and for that I am eternally grateful. It is available for rent from Netflix. Below is the trailer for the film:
---
BOOKS
About Cemeteries and Funerary Culture: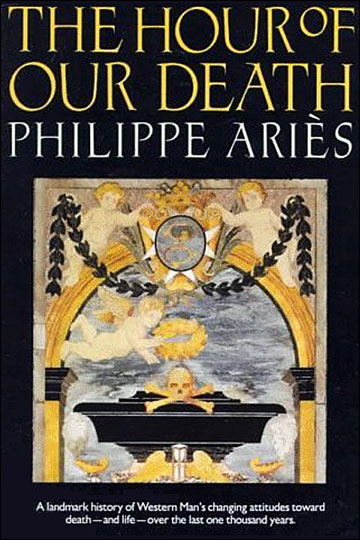 The Hour of Our Death
By Philippe Ariès (Oxford University Press)
A landmark history of Western man's changing attitudes toward death—and life—over the last one thousand years. This is a tome at 600+ pages, but it is an important book and a fascinating read by a remarkable author.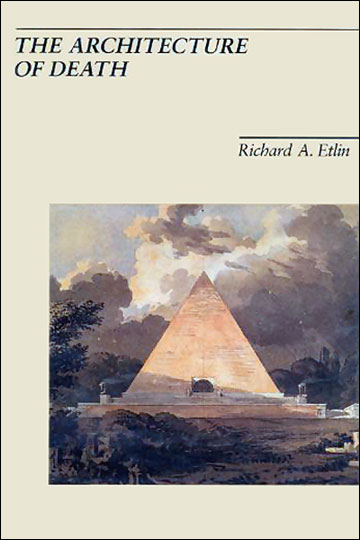 The Architecture of Death: The Transformation of the Cemetery in 18th Century Paris
By Richard Etlin, MIT Press
Etlin is an architectural scholar who serves on the faculty of the Department of Architecture at the University of Maryland. I was lucky enough to see a galley of his book through my friend, the late author John Russell, so I knew I had to purchase a copy the minute it was published. It's out of print now, but well worth the investment if you want to purchase a copy through an online source.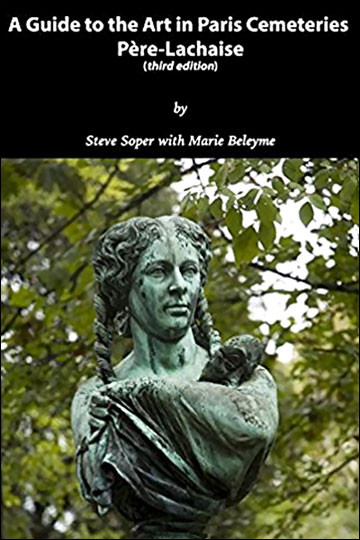 A Guide to the Art in Paris Cemeteries: Père Lachaise Cemetery
By Steve Soper and Marie Beleyme (old 3rd printing)
This updated, expanded, all-text version came out in the Fall of 2017. Both authors are passionate historians who have informative web sites: Steve's English language site focuses on sculpture, while Marie's French language site covers the early history of the cemetery.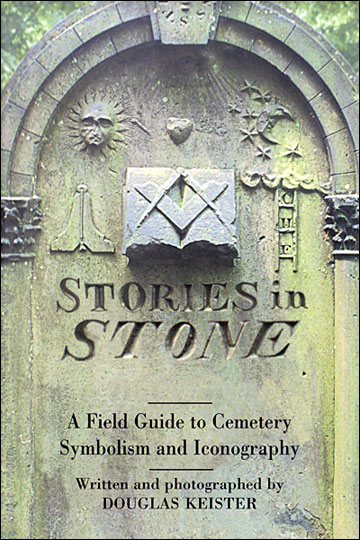 Stories in Stone: A Field Guide to Cemetery Symbolism and Iconography
By Douglas Keister (Gibbs Smith Publisher)
Doug is a master photographer, and his writing style makes the subject entertaining as well as informative. He has many other titles to his credit. Check them out.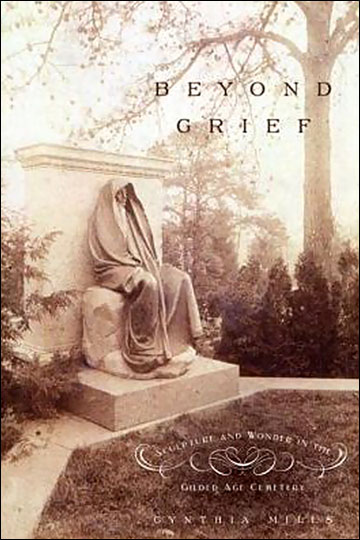 Beyond Grief: Sculpture and Wonder in the Gilded Age
By Cynthia Mills (Smithsonian Institution Scholarly Press)
This is a gem of a book that delves into the stories behind great funerary monuments. I was drawn to it in particular because it includes a sculpture by Augustus Saint-Gauden's, the Adams Memorial, located at Rock Creek Cemetery in my hometown of Washington, D.C.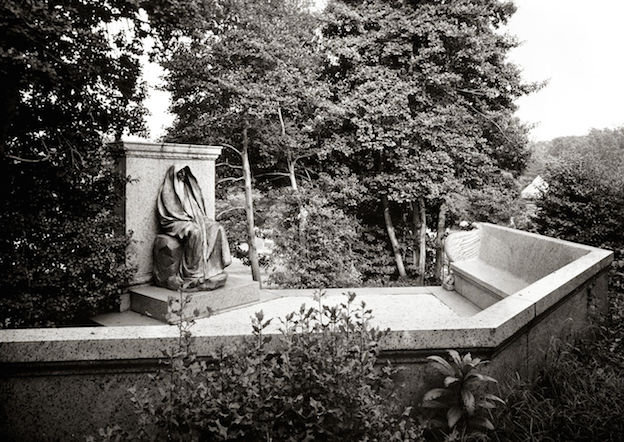 About Creative Spirits Buried in Père-Lachaise:
My self-imposed reading list through the 1980s and 90s was exclusively books about people buried in Père-Lachaise. I was never at a loss for fascinating stories.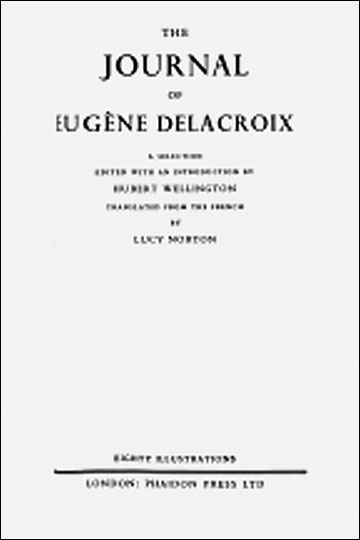 The Journal of Eugène Delacroix
Edited by Hubert Wellington (Cornell University Press)
This volume is part of the Landmarks in Art History series. There is nothing like stepping into this artist's 19th century studio and following along on his travels. I am so grateful that this man kept a journal, where I discovered his conversations with another resident of Père Lachaise, Théodore Géricault.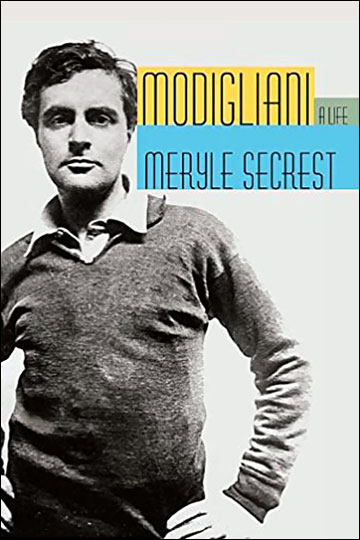 Modigliani: A Life
By Meryle Secrest (Alfred A. Knopf)
Full disclosure: I personally know and admire Meryle. I met her when she was at the Washington Post doing profile interviews of notable personalities, from Leonard Bernstein to Anaïs Nin. She was nominated for a Pulitzer Prize, and all her books are wonderful, including biographies of Romaine Brooks, Frank Lloyd Wright, Richard Rodgers, and many more. Meryle delivers an intimate view of Paris in the artistic zenith of the late 1800s and early 1900s through Modigliani's eyes. As one who lives vicariously through the lives of artists and their times…I love this book!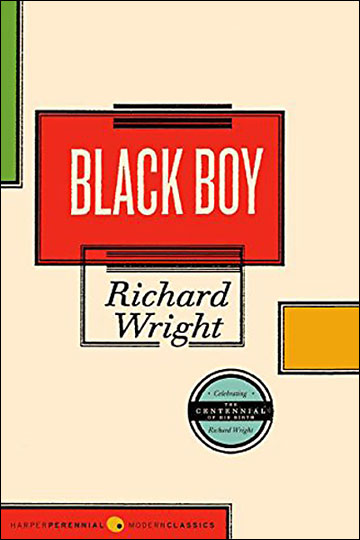 Black Boy (American Hunger): A Record of Childhood and Youth
By Richard Wright (Harper Perennial)
Wright's autobiography charts his journey from innocence to experience in the Jim Crow South. This edition includes an unused portion of Wright's original manuscript which, among many issues, revealed how the racism Wright encountered in Mississippi was disappointingly replicated when he moved north to Chicago. He emigrated to Paris in 1946 and became a permanent American expatriate—and French citizen—in 1947. Richard Wright was a new author to me back in the 1990s, and his words had a profound effect on me. Next on my list is his highly lauded Native Son.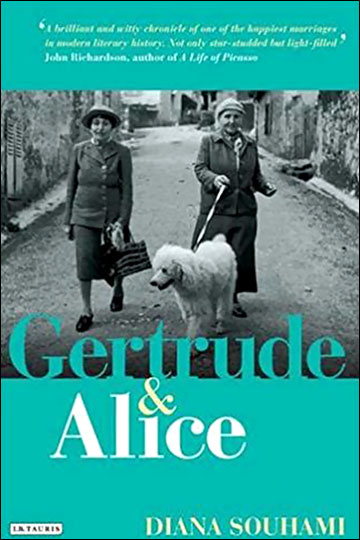 Gertrude and Alice
By Diana Souhami (Harper Collins)
Here is a love story for the ages. Gertrude Stein and Alice B. Toklas were together from the day they met in Paris in 1907 until Gertrude passed in 1946. A superb storyteller, Souhami leaves nothing out concerning these two women—from their sex lives (very active), to their running an ambulance service during the First World War (comical and harrowing automobile adventures), to their circle of equally illustrious friends, including Natalie Barney and Picasso, not to mention the amazing trio that photographed them: Alfred Stieglitz, Man Ray, and Cecil Beaton.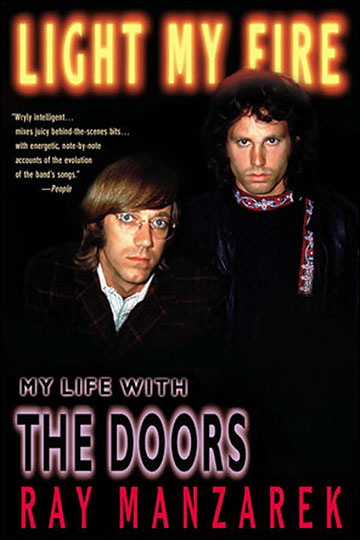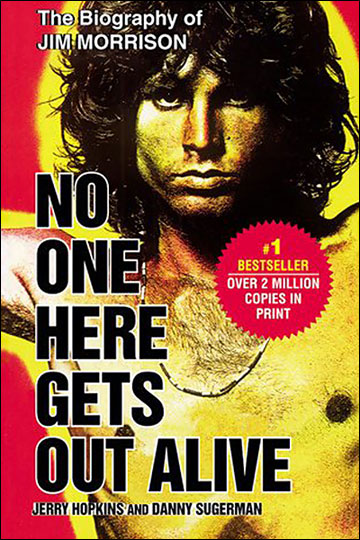 No One Here Gets Out Alive
By Jerry Hopkins and Daniel Sugerman (Warner Books)
Light My Fire:
My Life with the Doors
By Ray Manzarek
(G.P. Putnam's Sons)
Why two books? Both are terrific and told from distinctly different points of view. Plus, I met two of the authors: Danny Sugerman (one of the managers of The Doors) and Ray Manzarek, The Doors' keyboard player. Both granted me interviews; and Ray was particularly generous with his time and thoughts about his bandmate and inspiration, Jim Morrison, whom he called "a shaman."
---
ACKNOWLEDGMENTS
I owe a great debt to my father, Don Campbell, who in his last days gave me the best advice a daughter could ever have: "Never put off your dreams."
My unwavering respect and thanks go to John Russell, the late art critic of the New York Times, whose support of my passion for Père-Lachaise Cemetery began when I worked at the Corcoran Gallery of Art. Our friendship continued for decades based on our shared love of France, culture, and storytelling. John introduced me to Richard A. Etlin's book, The Architecture of Death: The Transformation of the Cemetery in Eighteenth-Century Paris, which served as my true north in writing about Père Lachaise.
Words cannot express how British photographer Joe Cornish's friendship and early images of Père-Lachaise over the years have stood in as my muse when I was not in Paris. Another invaluable colleague was the late Patrick Bracco, head of the French Bureau of Historic Monuments, who first opened my mind and heart to the cemetery's rich history and artistic significance.
I extend my deepest appreciation to the Bibliothéque Nationale, Paris, for their photo permissions, and the many officials of the French government in the United States and in Paris, without whose cooperation I would not have had the access to the cemetery and research that I have enjoyed. I am also eternally grateful to Christian Morieux, former cultural attaché at the French Embassy in Washington, D.C., who made the crucial diplomatic introductions for me in the early 1980s.