Purchase the Map of Père-Lachaise
---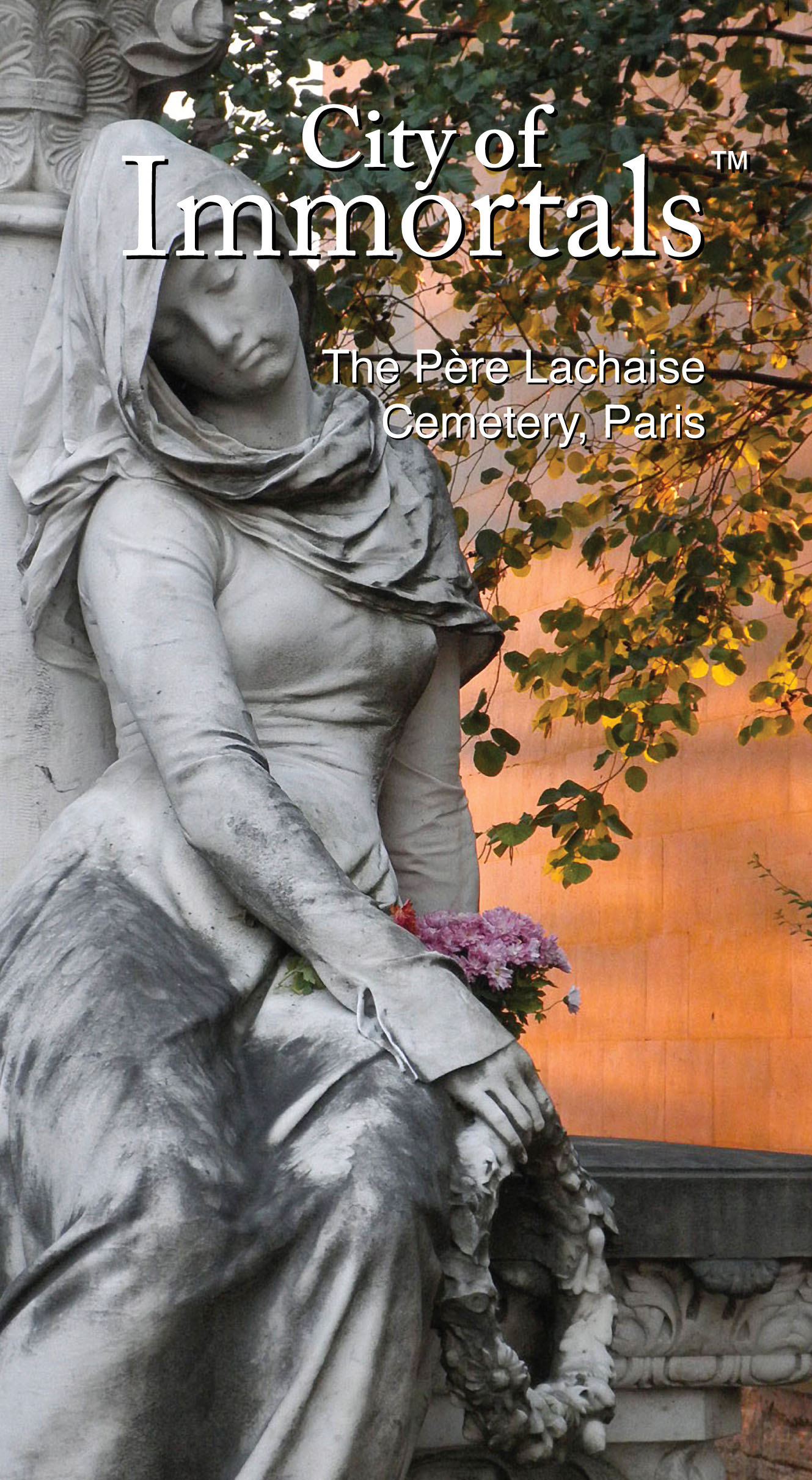 How can I find my way around?
Visitors to the world-famous Père-Lachaise Cemetery in Paris many times find themselves lost in this 107-acre labyrinth. The City of Immortals™ fold-out map is the result of decades of thorough path-finding that makes navigating the cemetery's ninety-seven divisions less daunting and far more enjoyable. It is the most detailed of any map available on the market and features three custom tours highlighting the final resting places of seventy-seven cultural icons, including such luminaries as Frédéric Chopin, Isadora Duncan, Jim Morrison, Gertrude Stein, Oscar Wilde, Edith Piaf, and many more.
Measuring 17″ × 19″ when open and 4¼″ × 8″ folded, the map easily fits into pocket, purse, or backpack. The text (provided in English, French, and Chinese) notes local bus and Metro lines, as well as the visiting hours and suggested visitor etiquette at the cemetery. Illustrated with color photographs by Carolyn Campbell, this map makes an ideal gift or personal keepsake.
COST
North America (U.S., Canada, and Mexico)
$9.95 USD
(includes shipping and handling)


International
$12.95 USD
(includes shipping & handling)


© 2012 Carolyn Campbell. All Rights Reserved. ISBN 978-0-692-92122-7
Here in the City of Light, I've learned how strolling a cemetery can become a pastime, how it helps one appreciate the golden present.
— Sion Dayson, "Letter from Paris: Life Lessons in Père Lachaise Cemetery"