Welcome to the City of Immortals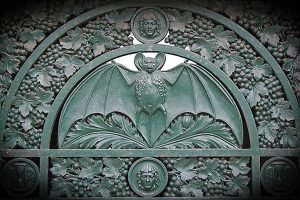 The most famous resting place in the world, Père-Lachaise Cemetery is no ordinary graveyard; it is a 107-acre labyrinth housing a timeless "salon" of luminaries from the worlds of art, design, literature, and the performing arts, including Sarah Bernhardt, Frédéric Chopin, Eugène Delacroix, Jim Morrison, Edith Piaf, Marcel Proust, Gertrude Stein, Oscar Wilde, and many more besides. In addition, it is a magnificent open-air museum of sculpture and architecture spanning more than two centuries of art history.
There are also scientists, politicians and several of Napoleon's generals buried there, however, the City of Immortals web site, map and GPS tour app focus on the creative spirits who rest in Père-Lachaise. What better tells the story of a culture, a society, a civilization than its art, music and literature?
A major challenge facing taphophiles—a.k.a. cemetery enthusiasts and tombstone tourists—is navigating the eye-popping expanse of Père-Lachaise in search of specific gravesites. When you have limited time, it's crucial to know where you are going and what you are looking for. (Yet, honestly, sometimes getting lost can be as rewarding as arriving at your intended destination.)
After more than three decades of sketching charts and diagrams, and locating hard-to-find plots with the help of cemetery staff and fellow graveyard lovers, Carolyn Campbell has created her own highly-detailed, three-tour map of Père-Lachaise.
That full color map is available now—as well as the GPS app tour. The French version is coming later this year!
All fields required. We respect your privacy, and promise that your information will not be shared with anyone.
---
What kind of person becomes obsessed with a cemetery?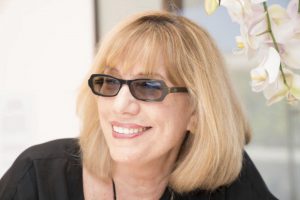 I fell in love with Père-Lachaise when I visited it for the first time in 1981. It appealed to me as an artist and writer. Since that first encounter, I've returned a dozen times, taking notes and photographing obsessively, wanting to share its beauty and mystery with others.
Having worked alongside living visual and performing artists, designers, filmmakers, and architects for many years in my role as an arts and communications specialist, what could be more fascinating than communing with the greatest creative spirits of all time in this most eloquent of graveyards?
I agree wholeheartedly with one of the most famous residents in Père-Lachaise, "I seldom go out, but when I feel myself flagging I go out and cheer myself up in Père-Lachaise …while seeking out the dead I see nothing but the living." – Honoré de Balzac
Your guide to the cemetery,
Carolyn Campbell