No better time than International Women's Day to celebrate some of the remarkable women buried in Père Lachaise Cemetery: Listed by those tombs featured in the City of Immortals tours.
Tour One:
Sidonie-Gabrielle Colette (January 28, 1873–August 3, 1954). Colette was one of the leading literary figures in France and the author of dozens of books, such as Chéri, La Naissance du Jour, and Gigi, which was made into a film starring Maurice Chevalier, Louis Jordan, and Leslie Caron.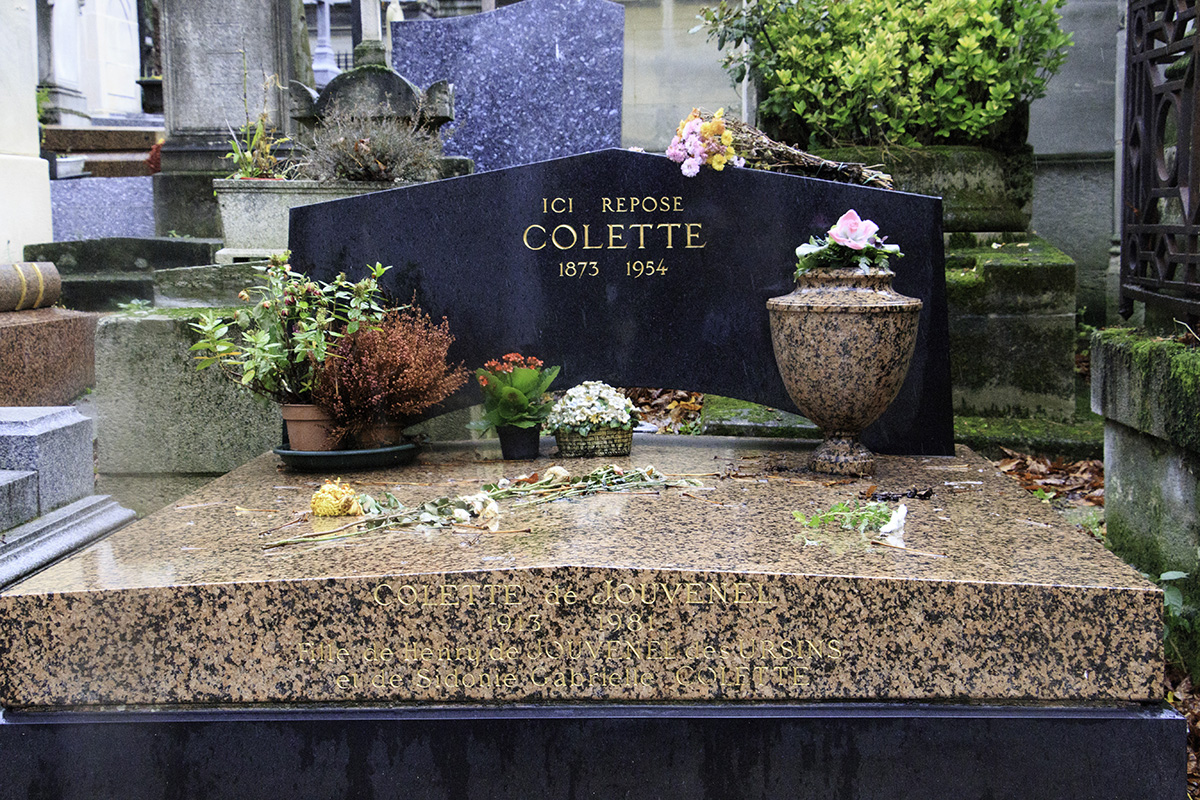 Rosa Bonheur (March 16, 1822–May 25, 1899). Bonheur was the most famous woman painter of the 19th century and the first renowned painter of animals; one of her best-known works, The Horse Fair, hangs in the Metropolitan Museum of Art in New York. Bonheur lived with a lifelong friend Natalie Micas, and later Anna Klumke, her life partner. The three are buried together in a plot Bonheur purchased in Père Lachaise.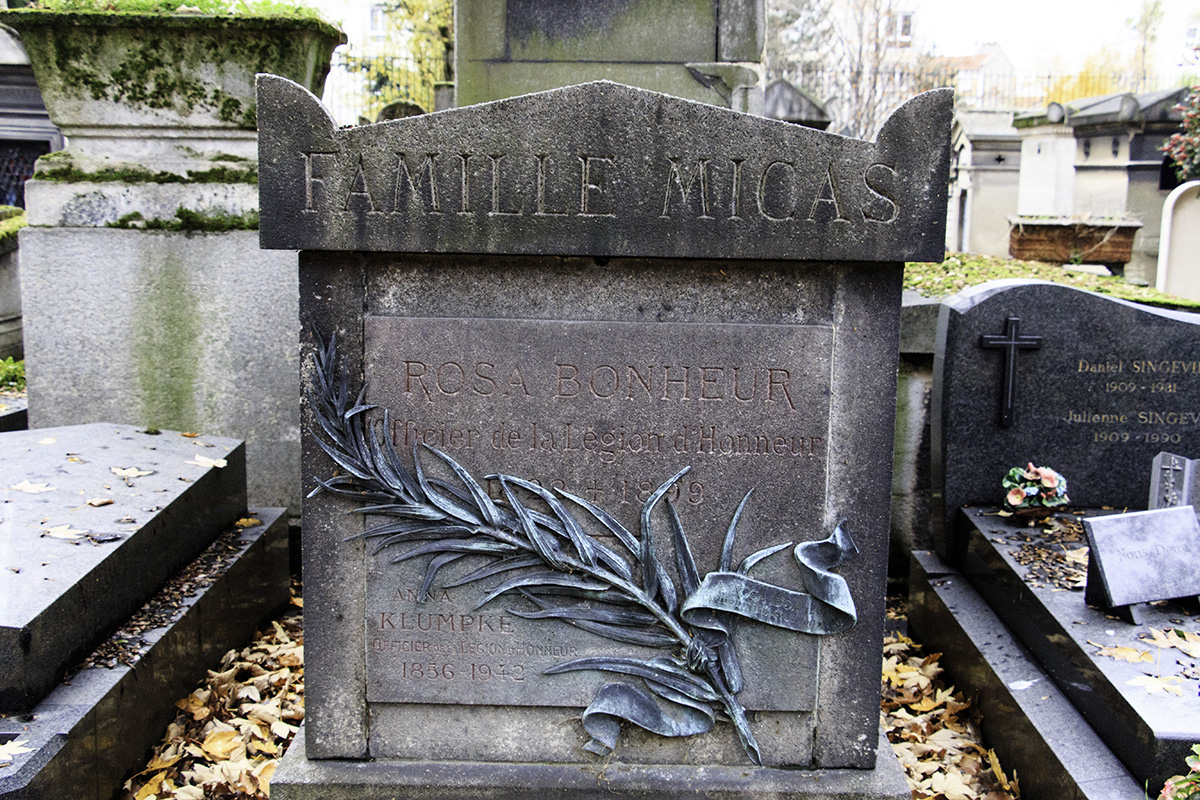 Tour Two:
Jane Avril , (June 9, 1868 – January 17, 1943). The famed French can-can dancer is best known for her performing at the Moulin Rouge. Her fame was increased substantially when the artist Henri de Toulouse-Lautrec painted her portrait on a poster to promote the Jardin de Paris, a major concert venue on the Champs-Elysées. Zsa Zsa Gabor portrayed Avril in the original Moulin Rouge (1952); half a century later, the semi-fictionalized character was reinterpreted by Nicole Kidman in Moulin Rouge! (2001). Her humble tombstone reflects her final days living in near poverty.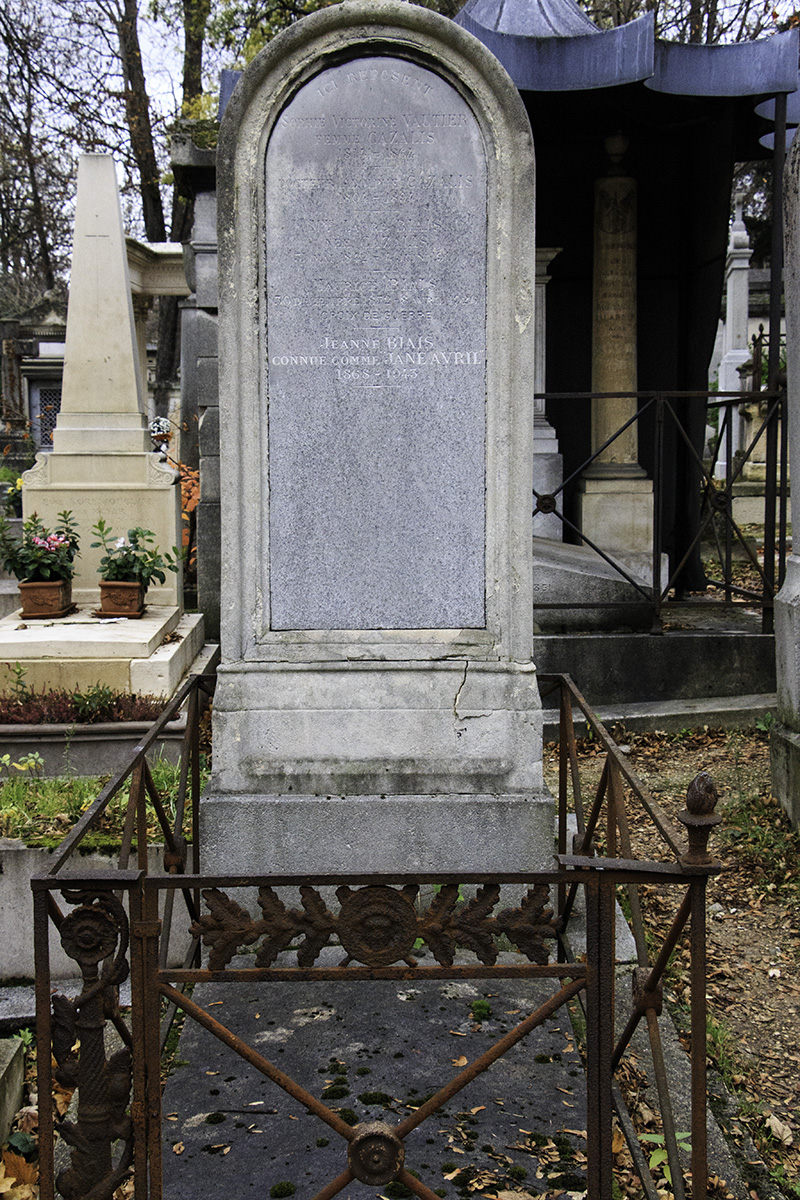 Tour Three:
Maria Callas (December 2, 1923–September 16, 1977). More than 300 books have been written about this American-born Greek dramatic soprano. Her influence has been so enduring that in 2006 Opera News wrote of her, "Nearly thirty years after her death, she's still the definition of the diva as artist—and still one of classical music's best-selling vocalists." In 2007 Callas was posthumously awarded the Grammy Lifetime Achievement Award. In the same year, she was voted the greatest soprano of all time by BBC Music Magazine.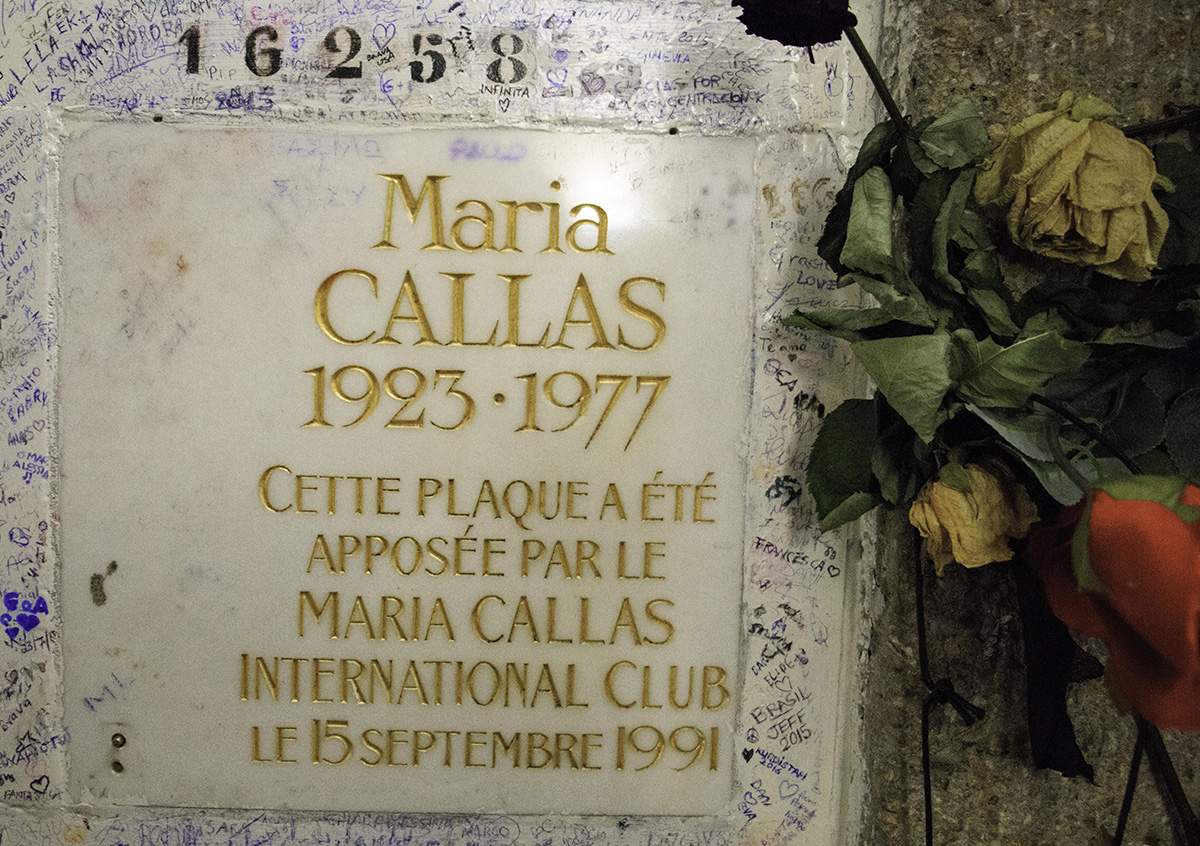 Isadora Duncan (May 26, 1877–September 14, 1927). This unconventional dancer was strongly influenced by mythology and always favored a signature diaphanous Greek-style tunic when she danced. She made her professional debut in Chicago but spent most of her career performing her improvisational, modern style of movement in Europe, giving solo recitals or dancing with groups of children she had trained (she founded three dance schools).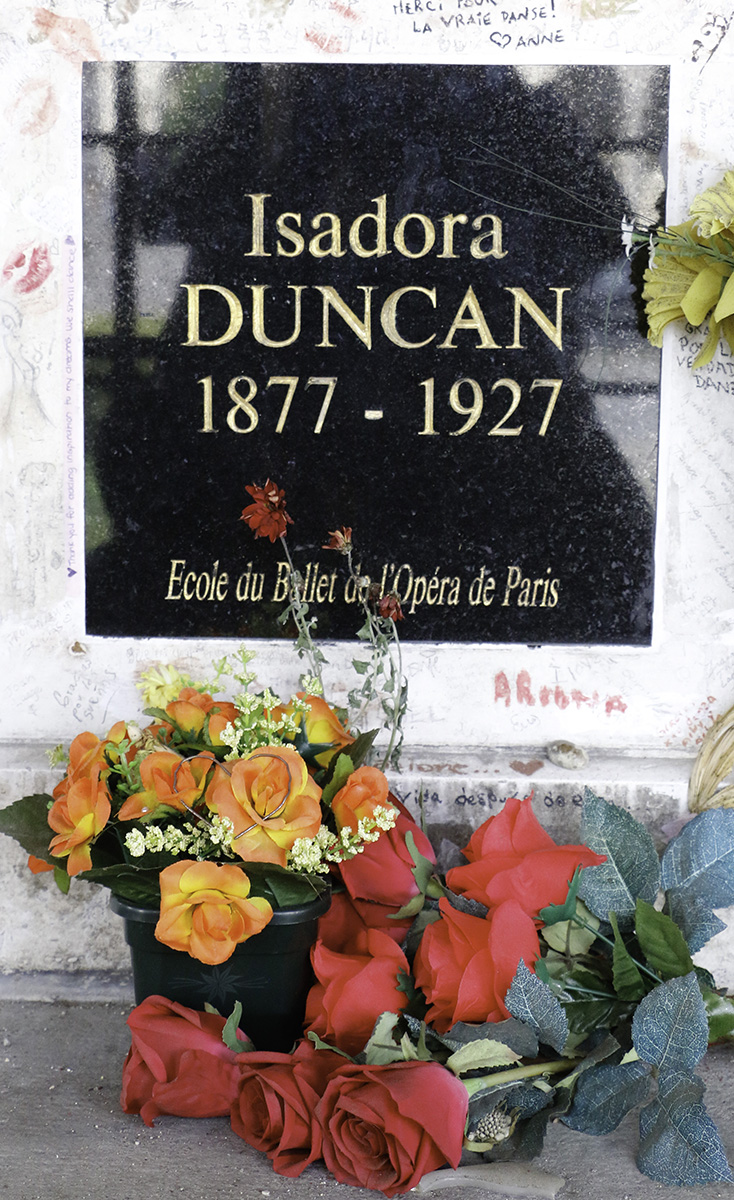 Marie Laurencin (October 31, 1883–June 8, 1956). Known as one of the few female Cubist painters (along with Sonia Delaunay), Laurencin was an important figure in the Parisian avant garde, which included Pablo Picasso and Georges Braque. Braque introduced her to Picasso's circle, where she met the poet, art critic, and promoter Guillaume Apollinaire, who became her lover. She also became his muse and he, in turn, championed her artwork, which included drawings, paintings, prints, and watercolors, many of which represented groups of women and female portraits.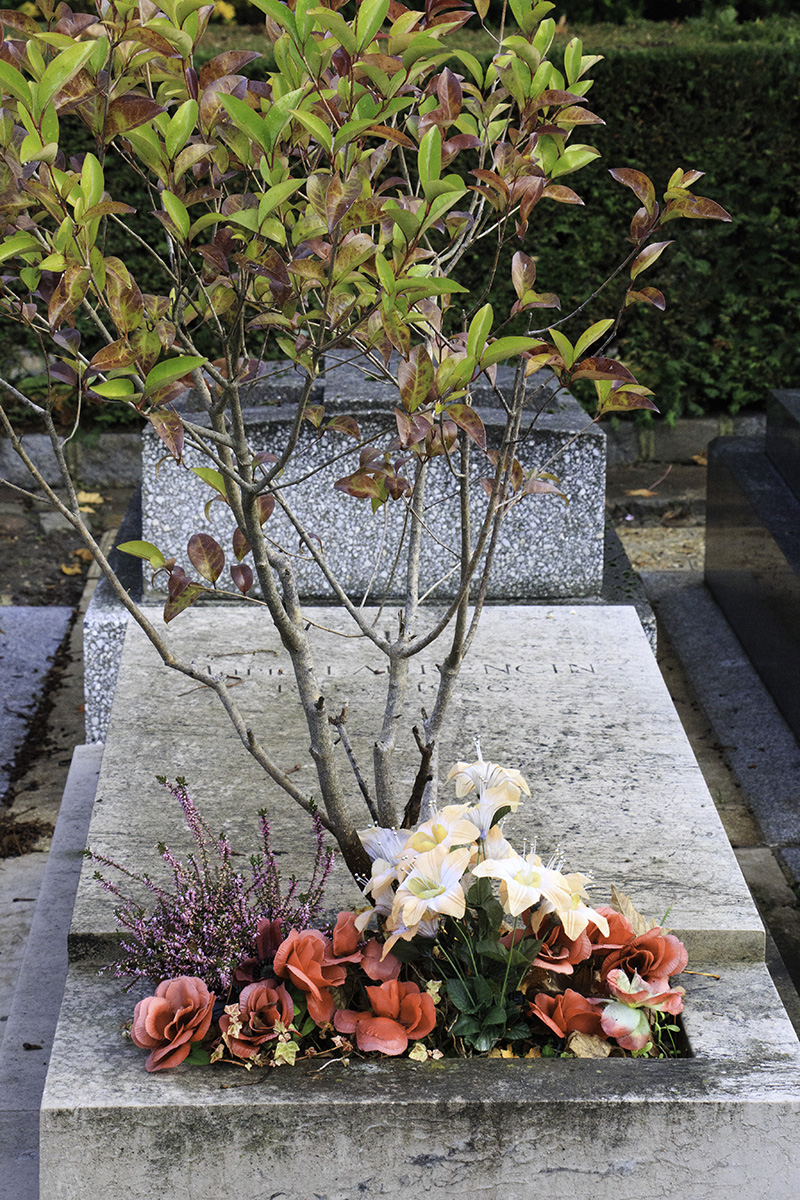 Édith Piaf (December 19, 1915–October 10, 1963). Renowned singer Piaf's burial had all the pomp and circumstance of a state funeral. The crowds were enormous, and many were moved to tears for the beloved chantuese, songwriter, and actress. She is interred in a low, black marble tomb with a matching vase embossed with the initials "EP" in gold. On the feast of All Souls' Day, November 2, Piaf's tomb is one of the most visited in the cemetery, and the heaps of floral bouquets reflect the passion her fans still carry for one of the greatest performers of all time.