No better time than International Women's Day to celebrate some of the remarkable women buried in Père Lachaise Cemetery: Listed by those tombs featured in the City of Immortals tours.
Tour One:
Sidonie-Gabrielle Colette (January 28, 1873–August 3, 1954). Colette was one of the leading literary figures in France and the author of dozens of books, such as Chéri, La Naissance du Jour, and Gigi, which was made into a film starring Maurice Chevalier, Louis Jordan, and Leslie Caron.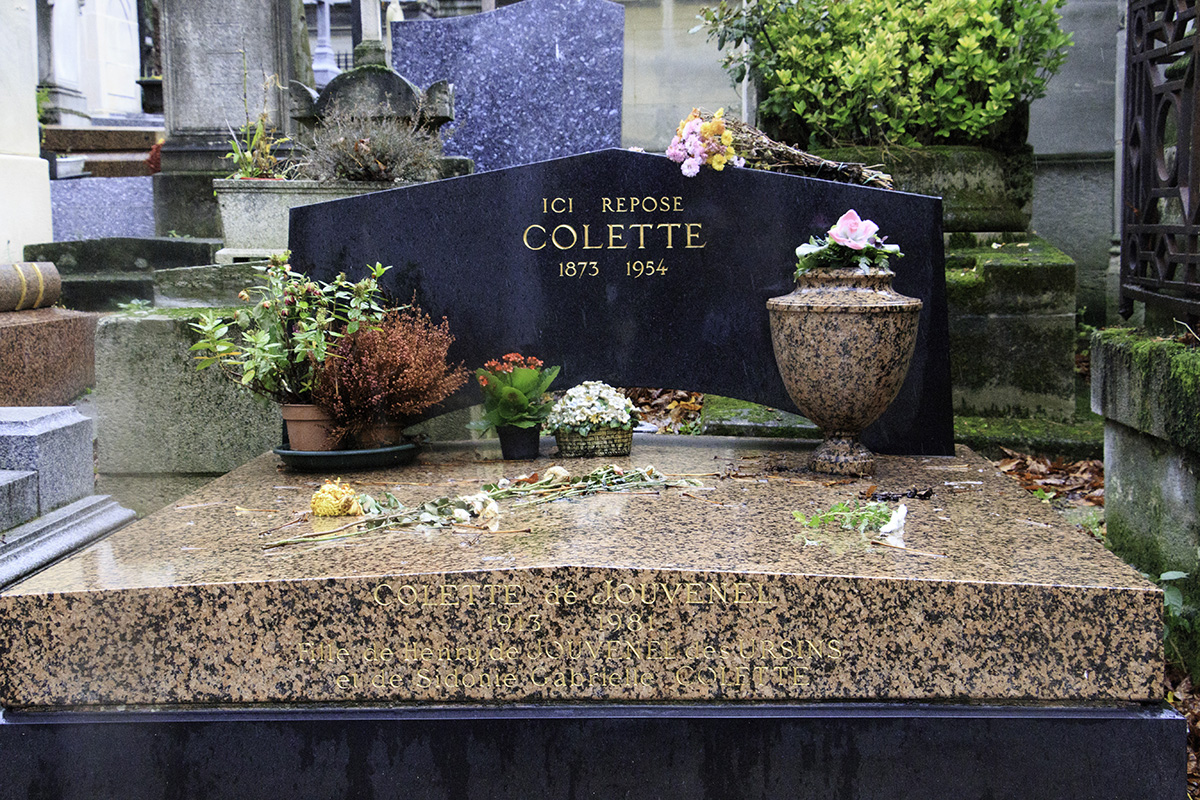 Rosa Bonheur (March 16, 1822–May 25, 1899). Bonheur was the most famous woman painter of the 19th century and the first renowned painter of animals; one of her best-known works, The Horse Fair, hangs in the Metropolitan Museum of Art in New York. Bonheur lived with a lifelong friend Natalie Micas, and later Anna Klumke, her life partner. The three are buried together in a plot Bonheur purchased in Père Lachaise.